COST EFFECTIVE FLOOR RENOVATION
The UVElite RES system is a cost effective alternative to replacing floors. The majority of the vinyl and linoleum floors that today are replaced can instead be renovated at a cost saving of up to 70% in comparison with a complete floor replacement.
MINIMIZED MAINTENANCE COSTS
You can also minimize your total maintenance cost with the system, since a renovation also reduces chemical use and material consumption that previously was needed to maintain the floor. Moreover, conventional floor care with polish is no longer needed.
INCREASED VALUE
Alongside a floor renovation, you will also increase the value of the original floor investment already made in the property.
REDUCED ENVIRONMENTAL IMPACT
UVElite RES makes a difference when we set a floor renovation compared to a traditional floor replacement. When replacing a floor, it needs to be removed, disposed of and decomposed. The subfloor may need to be levelled; the new floor needs to be produced and also glued in place. During degradation, new construction, and transportation, there will be additional energy costs. Besides, at a demolition unwanted particles would be released that otherwise would have been kept preserved within the floor material.
IMPROVED INDOOR ENVIRONMENT
The system provides an easy to clean surface that generates reduction in chemical use, a good indoor environment and contribute to a better hygiene. Particle measuring has demonstrated that UVElite RES renovated floors are considerably cleaner than that of floors treated with conventional floor care methods.
ECO FRIENDLY SYSTEMS
UVElite RES contain no solvents and holds several environmental certificates. The system has very low emission values which makes it one of the most eco-friendly floor renovation systems on the market.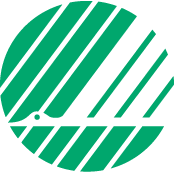 SAVE TIME
A floor replacement is usually an expensive investment that often takes several days to install. Similar time consumption also regards other conventional restoration procedures. UVElite RES provides a restored floor in only 1-2 days, including a complete stripping of the floor. If the floor is already stripped from contamination, the restoration can be completed within 8 hours.
IMMEDIATE USAGE
The renovated floors are ready for use instantly after the UV treatment which enables furniture to be moved in place immediately. The instant wear resistance minimizes the risk for a direct damage to the floor. A fast renovation also provides the floor owner flexibility to decide when they want their floors ready.
EFFECTIVE CLEANING
The UVElite RES system gives the floor an ergonomically easy cleaned surface which reduces maintenance efforts and making it much easier to clean. This saves both time and physical constraints.
AS GOOD AS NEW
A floor renovated with UVElite RES system provides an everlastingness and a look that closest could be compared to a new floor surface from the factory.
ACCORDING TO YOUR NEEDS
Customize the floor to meet your needs. The flooring surface can be acquired in various different gloss levels.
TAKE THE STEP
The UVElite RES refurbished area gain maximum hardness, abrasion and chemical resilience right after treatment, which can be compared with other traditional renovation system that might need several days before the full durability has been acquired.
KEEP YOUR FLOORS IN MINT CONDITION
The maintenance for UVElite RES refurbished floors are no different than that of other PU-treated floors. For daily and general cleaning we recommend gentle pH neutral detergents such as cleaner RES. Use Refresher RES to extend the floors lifetime and to retain it in good condition.
LONG LIVE YOUR FLOORS
UVElite RES refurbished floors can be recoated over time with a new layer through our adhesion additive, Clean 'n Coat RES.